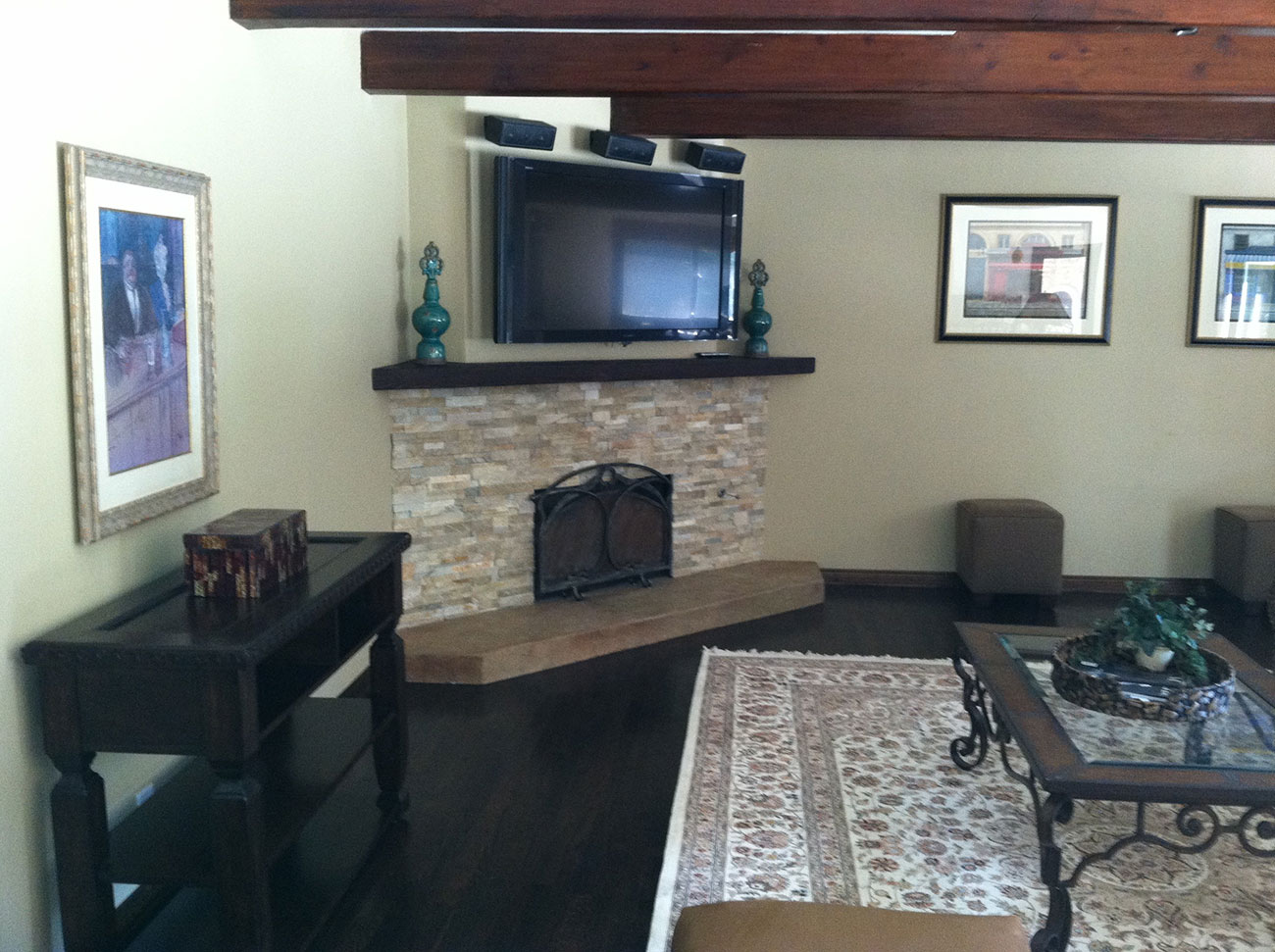 <ul><li><a href="https://www.trustlink.org/Reviews/JCs-Professional-Painters-206061076" target="_blank"><img src="/wp-content/uploads/2016/08/trust_link_badge_icon.png"></a></li><li><a href="https://www.angieslist.com/companylist/us/ca/thousand-oaks/jc%27s-professional-painters-reviews-7364269.htm" target="_blank"><img src="/wp-content/uploads/2016/08/angies_list_badge_icon.png"></a></li><li><a href="http://www.bbb.org/santa-barbara/business-reviews/painting-contractors/j-c-s-professional-painters-inc-in-thousand-oaks-ca-92007136/" target="_blank"><img src="/wp-content/uploads/2016/08/bbb_badge_icon.png"></a></li></ul>
CREATIVE FINISHES & INTERIOR DESIGN SERVICES
THOUSAND OAKS & WESTLAKE VILLAGE, CA
J.C.'s Professional Painters is proud to collaborate with Gina Baccaro, a well-established Creative Finish Artist. Known for her ability to transform an ordinary room, fireplace or cabinet into something extraordinary, Gina enjoys collaborating with homeowners and commercial establishments alike.
Gina's artistic talents, experience, and passion for interior design allow her to create, customize and transform living spaces into "dream spaces". Whether she is painting an exterior wall mural or transforming a stone fireplace to look like it's made of wood, her designs are creative and unique. Gina's work takes interior and exterior paint applications and finishes to a whole new level. She is also able to expertly customize paint finishes to compliment new interiors.
This may all sound wonderful, but you might not know what type of design or mural you want.
That's ok. Gina is happy to help with the brainstorming process too.
Choosing Your Creative Paint Art
Gina works closely with home and commercial property owners to bring forth the colors and schemes they have in mind. Whether clients choose subdued hues or want a room to "pop", Gina knows how to make colors "flow".
"Patience is key to helping homeowners find just the right colors and design that makes them happy," Gina says. "It's not always automatic, but when the look comes to life, it's very satisfying."
Preview Colors and Design
Clients have an opportunity to preview everything before any paint is applied. Whether Gina is helping to choose colors, custom finishes and/or design, custom samples are created first. Customer approval is a must before the project gets underway and, of course, we always make sure we have final approval once a project has been completed.
Gina's Background: More About our Creative Painting Artist
Gina's most distinct accomplishment to date has been at the Kodak Theater in Hollywood, California. Designing and custom finishing the walls and ceilings of this historic theater have only further developed her skills and ideas.
Along with custom estate homes, Gina has also designed the interior and exterior of lodges, log cabins, clubhouses, restaurants and more.
"It's fun to see the before and after photos," says Gina. "In transforming a nondescript exterior wall, an entryway or a grand ballroom; there is always so much potential in creating a special look or feel. It's fun to discover what clients are looking for and turn the desired space into a beautiful reality. I'm always in anticipation of what my project will reveal."
Book a FREE Consultation with our Professional Paint Artist Today
Gina is happy to discuss any ideas you may have for your home or business. Make an appointment with her for a FREE consult today at 1-805-368-9884.
FEATURED TESTIMONIAL
"Her designs are breathtaking…"
I have known Gina for six years and found her to be an extremely talented artist who has completed numerous projects on my home using faux finishing techniques on the interior and using concrete stain on the exterior.
Her designs are breathtaking along with her attention to detail and eye for color. She has an ability to transform my wishes into exceptional works of art.
She is someone I completely trust and is a joy to have in my home.
– Carole Thorsell, Westlake Village
What communities does JC's Professional Painters serve?
We serve the Conejo Valley and surrounding areas; Westlake Village, Thousand Oaks and Agoura Hills.