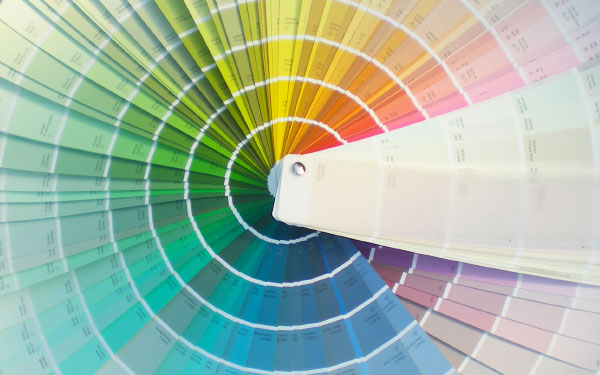 <ul><li><a href="https://www.trustlink.org/Reviews/JCs-Professional-Painters-206061076" target="_blank"><img src="/wp-content/uploads/2016/08/trust_link_badge_icon.png"></a></li><li><a href="https://www.angieslist.com/companylist/us/ca/thousand-oaks/jc%27s-professional-painters-reviews-7364269.htm" target="_blank"><img src="/wp-content/uploads/2016/08/angies_list_badge_icon.png"></a></li><li><a href="http://www.bbb.org/santa-barbara/business-reviews/painting-contractors/j-c-s-professional-painters-inc-in-thousand-oaks-ca-92007136/" target="_blank"><img src="/wp-content/uploads/2016/08/bbb_badge_icon.png"></a></li></ul>
COLOR CONSULTATION SERVICES
THOUSAND OAKS & WESTLAKE VILLAGE, CA
Choosing the right paint color or colors is the creative and fun part of painting a home. There are many factors to take into consideration when choosing paint colors; lifestyle, furniture-style and fabric color, wall texture, flooring, lighting, existing colors in and around the home or on accent pieces throughout the room, Feng-Shui and current color trends. Color hues found in nature can serve as an inspiration to decorate a beach cottage or a mountain top home.
Color can be used to create space in a hallway, a "welcoming feeling" when entering a foyer or "bring the ceiling down" in an oversized room to make it a cozier living space. The right color can make a dining room elegant and formal or give it a casual look. The fun part is, you get to decide. If you can visualize it, we can help you bring it to life.
Customer Freebie!
J.C.'s Professional Painters, Inc. provides free color consultations and offers custom "color-matching" for clients who wish to showcase a favorite art piece, highlight a special chair or love a hue that is not in the fandeck. Color-matching on an exterior wall to accent a fountain in an atrium or a garden can add depth and beauty to an outdoor sitting area.
How do you color sample?
Instead of painting color samples on the walls, we paint your potential color selections on 4'x4' pieces of drywall with your wall texture of choice. That way you can move the pieces around your home to view color samples in different lighting situations.
Sunlight versus evening light, natural lighting versus artificial light, "color has a way of changing and playing tricks on the eye", say's J.C., "that's why 'living with color samples for a day or two can help our clients choose colors with confidence. The fan deck is only a 'reference point', painted drywall pieces help our clients visualize the true color at different times of the day."
How do you use color to bring focus to elements in the room?
Where appropriate, we may suggest creating an "accent-wall" by painting it a slightly different hue of the selected color. This technique can be applied to spotlight unique architectural angles and intricate structures such as archways, columns, or the swirl of a staircase.
Accent walls can add dimension to a room or bring the eye to a focal point such as a fireplace or a beautiful window. The ceiling can serve as a continuation of an accent wall where appropriate or beams can continue an accent color. Choosing a unique hue for the ceiling in a family room can make it the focal point of a home.
How is lighting taken into consideration in the color selection process?
When choosing colors, the lighting and continuity between rooms is always something to take into consideration. In hallways and entryways, and rooms that transition between living spaces such as kitchens and family rooms, we focus on colors and hues that flow together with ease.
Are you able to provide special and specific paints and colors?
Yes, there are many different kinds of paints, sheen finishes, and paint qualities to which we have access. Designers are known to have exclusive colors that we can track down. If Special Finishes or colors are needed, Gina Baccaro, our "Special Finish Artist" is available for a free color consultation.
Fun Facts:
We have used "NBA" team-colors to decorate a teen's room and "Ferrari colors" to make a garage a special space to showcase an imported collector's edition Ferrari.
What can you do to minimize the odor of new interior paint?
We can use 'No V.O.C.' and 'No Odor Paint' options to minimize the smell and fumes of your new paint project. We typically receive this request for nurseries, sensitive individuals, gyms and doctor's offices.
Whether your project entails decorating one room or redecorating the interior and exterior of an entire home, we will be able to help you find the right paints and colors.
FEATURED TESTIMONIAL
"The quality of workmanship was excellent…"
We would like to express our sincere thank you to J.C. and crew of J.C.'s Professional Painters, Inc. Joel was extremely knowledgeable and helpful when we selected the colors for our entire home. The results are gorgeous! J.C. and his entire crew are the utmost professionals in every way. The painters paid great attention to detail and took pride in their work. The quality of workmanship was excellent, their prep and clean-up organized, and the crew was a pleasure to have in our home.
– T&C Engbrock, Wildwood, Thousand Oaks
What communities does JC's Professional Painters serve?
We serve the Conejo Valley and surrounding areas; Westlake Village, Thousand Oaks and Agoura Hills.