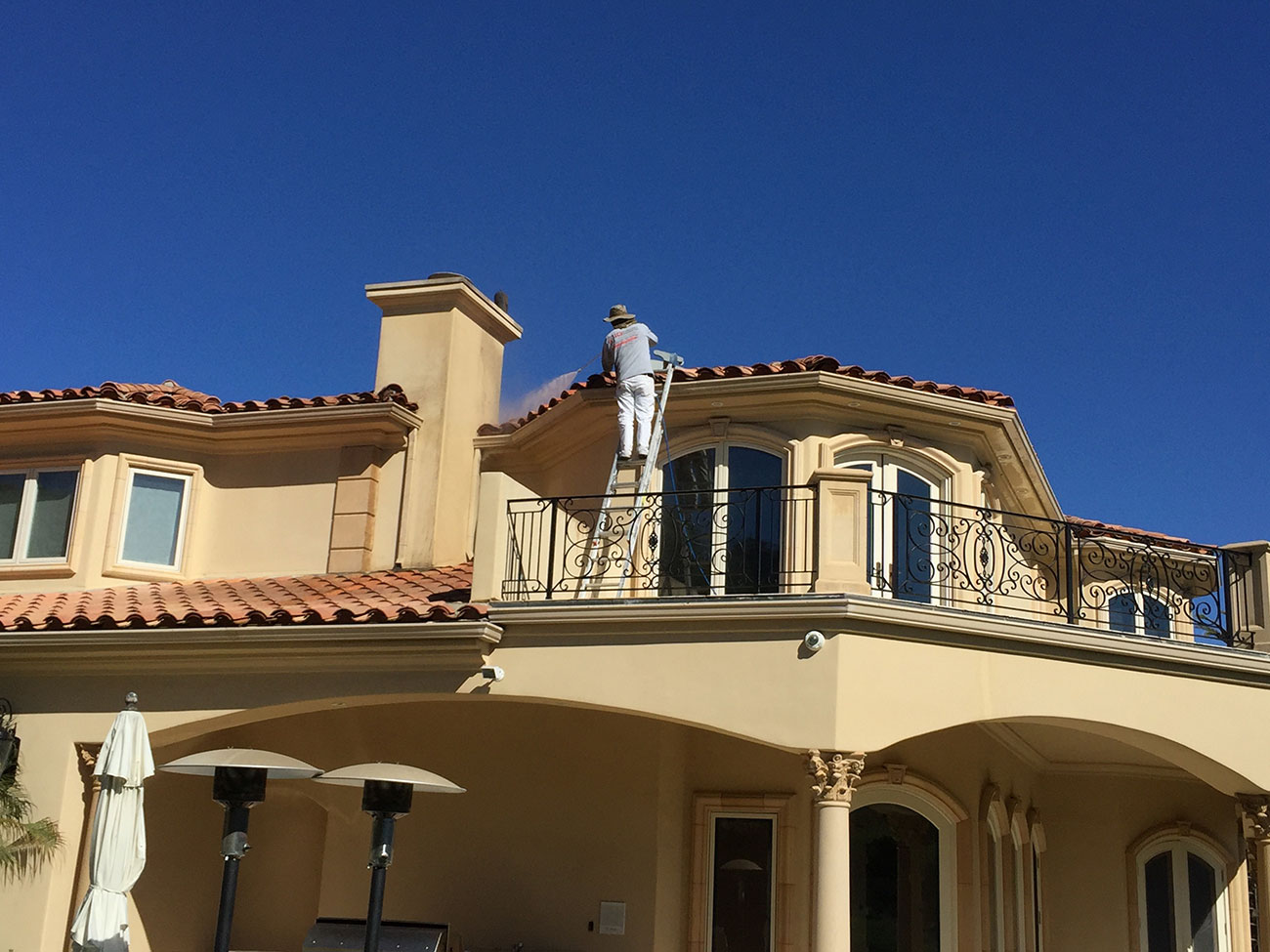 <ul><li><a href="https://www.trustlink.org/Reviews/JCs-Professional-Painters-206061076" target="_blank"><img src="/wp-content/uploads/2016/08/trust_link_badge_icon.png"></a></li><li><a href="https://www.angieslist.com/companylist/us/ca/thousand-oaks/jc%27s-professional-painters-reviews-7364269.htm" target="_blank"><img src="/wp-content/uploads/2016/08/angies_list_badge_icon.png"></a></li><li><a href="http://www.bbb.org/santa-barbara/business-reviews/painting-contractors/j-c-s-professional-painters-inc-in-thousand-oaks-ca-92007136/" target="_blank"><img src="/wp-content/uploads/2016/08/bbb_badge_icon.png"></a></li></ul>
COMMERCIAL BUILDING PAINTING SERVICES
THOUSAND OAKS & WESTLAKE VILLAGE, CA
J.C.'s Professional Painter's team is highly qualified and experienced in painting commercial buildings. Our goal is to deliver quality workmanship while keeping your business running smoothly throughout the project.
Our priority is to make business owners happy. It's why we can schedule our work after hours, so your operations stay seamless. And why, no matter what time of day our office painting work is done, we are conscious about making sure your establishment stays clean.
The Benefits of Working with our Commercial Painters
We want to make sure your employees and customers aren't interrupted by painting. Our strategies include:
Recommending special material for heavy traffic areas such as hallways and public restrooms.
Suggesting non-odor and low VOC paint in venues such as doctor's offices, retail stores and sports clubs so, patients and clients can breath easy when our project is in-progress and after completion.
Placing things and furniture back as we found them.
Time, we understand, is crucial. We do our best to finish the job in the most timely manner possible to get your office back up and running. If a project takes longer than one day, we'll create a plan to execute the job most effectively. Typically, we'll study the building's layout paint offices section by section.
If you have any questions before or during the process, please don't hesitate to ask.
Choosing Designs and Colors to Paint Your Office
We are always happy to help. We like to recommend colors that create positive on both your business and your clients. In a doctor's office, for example, we may suggest color palettes with a calming effect for the waiting room. For a retail store, we focus on colors that will entice potential customers to walk into a store and get them shopping.
If something more creative or dramatic is needed for your commercial building, we collaborate with our creative finish artist who can add a stylish touch or ambiance to your business. See Creative Finishes.
Get a FREE Estimate from our Office Painters in Conejo Valley Today
There's nothing that satisfies our team more than improving the look of a store or business. When we hear a business owner is happy, it makes us happy.
Think we may be a team that could improve the look of your business?
Give us a call for a FREE Estimate today at 1-805-368-9884.
FEATURED TESTIMONIAL
"…professional and accommodating…"
Joel is very driven, professional and accommodating individual who does not stop until the customer is completely satisfied with the work at hand. He is a perfectionist to a fault who lives by the high standards he has set for himself as well as his team. Joel's team consists of staff who has been working with Joel for many years with great experience under their belts. The professionalism and good work is a testament to Joel's business style. I would highly recommend Joel and J.C.'s Professional Painters.
– Silva Reyes, UniWorld, Los Angeles
What communities does JC's Professional Painters serve?
We serve the Conejo Valley and surrounding areas; Westlake Village, Thousand Oaks and Agoura Hills.