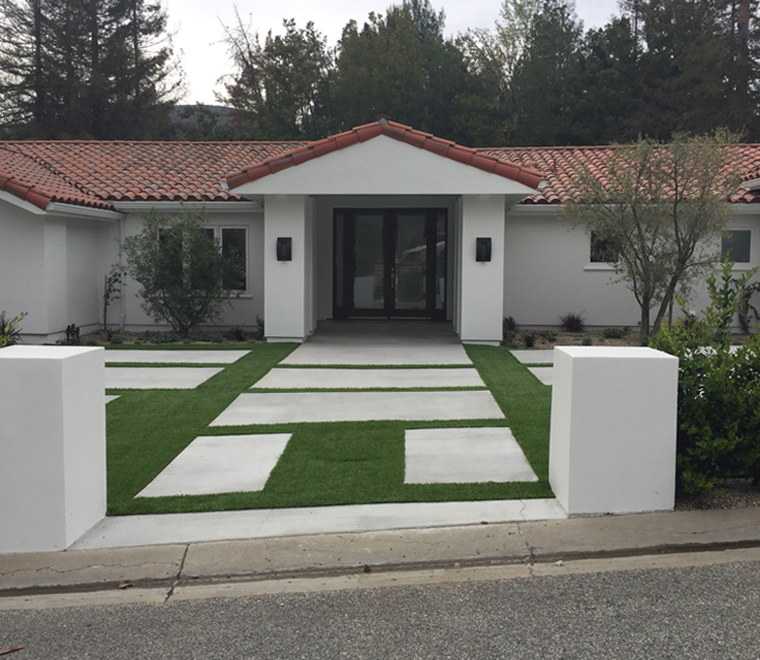 <ul><li><a href="https://www.trustlink.org/Reviews/JCs-Professional-Painters-206061076" target="_blank"><img src="/wp-content/uploads/2016/08/trust_link_badge_icon.png"></a></li><li><a href="https://www.angieslist.com/companylist/us/ca/thousand-oaks/jc%27s-professional-painters-reviews-7364269.htm" target="_blank"><img src="/wp-content/uploads/2016/08/angies_list_badge_icon.png"></a></li><li><a href="http://www.bbb.org/santa-barbara/business-reviews/painting-contractors/j-c-s-professional-painters-inc-in-thousand-oaks-ca-92007136/" target="_blank"><img src="/wp-content/uploads/2016/08/bbb_badge_icon.png"></a></li></ul>
ABOUT J.C.'S PROFESSIONAL PAINTERS
Meet the Owner
The company was founded in 2007 by "J.C." who was trained to pay attention to detail and complete every job with integrity. Knowing the end result of a job reflects the quality of workmanship during each phase, J.C. handpicks and trains his crew to work efficiently and effectively and to focus on important details. J.C.'s Professional Painters is comprised of a tight-knit crew who works together as a team.
What is your favorite part of the business?
My favorite aspect is seeing my clients happy! When my clients tell me, "It feels so good to come home to a beautiful house", that gives me such satisfaction in what we're doing for homeowners and our community.
Where is J.C.'s Professional Painters located?
Located in Thousand Oaks, J.C.'s Professional Painters, Inc. has been licensed, bonded and insured since 2007, serving the Conejo Valley and surrounding areas; Westlake Village, Thousand Oaks, Agoura Hills, Oak Park, Newbury Park, Moorpark, Simi Valley, Calabasas, Camarillo, Ventura, San Fernando Valley, Malibu, Encino and Beverly Hills.
What is your Company motto?
"The Right Way is The Only Way", means we take pride in our prep-work and everything we do to achieve a beautiful, long lasting, end result. We also take pride in protecting our environment by properly disposing of unwanted paint and material and recycling whenever we can.
Three attributes to our success have been:
Listening to our clients to ensure we can create their vision into reality.
Educating our clients on what will need to be addressed and what materials will be needed to provide a quality job because each project is unique and may pose different challenges.
Following through with what we said we would do.
How important is customer service to your company?
For J.C.'s Professional Painters, customer service is first and foremost. Arriving and departing on time, respecting our clients' home environment and keeping communication lines open with our clients throughout each phase of the project is very important to us. We believe the final walkthrough is as important as the initial estimate appointment.
Credientials
We have earned our credentials from professional organizations that stand behind our company so that we,
intern, can stand behind our work. We are in good standing with the California State License Board (C.L.S.B) and the Better Business Bureau (BBB). We are properly licensed, insured, and bonded to protect our customers and their property which puts their minds at ease when we walk through their door.
California State License C-33 #900234
$1,000,000 General Liability Insurance and Worker's Compensation Insurance
*Certificates Available upon request
Safety is of the utmost importance to us. We require our crew to consistently complete safety courses for their protection on the job. Our crew is certified by the "Safety Sam" network to demonstrate our commitment to the Occupational Safety and Health Administration (O.S.H.A.) compliance. They have also successfully met all the requirements in the "Fall Protection Programs".
About Credentials:
All contractors are required to carry a state-issued, California license. Inquires about a contractor's certification and license number can be made online at cslb.ca.gov where one can also check if he or she, is in good standing. Ask your contractor to provide proof of insurance or ask their insurance company to verify it for you.
FEATURED TESTIMONIAL
"Setting the standard of quality…"
J.C., Thank you for your beautiful work on our new home. From the very beginning you showed consistency, value and excellent work ethic. You believe in doing things, "the Right Way" and "the right way" you did them! Since we had our new floors done prior to your painting, your attention to detail with the prep work was invaluable. We saw the great lengths the team went to protect our floors. We appreciate your input and suggestions on paint colors and LOVE the hues we chose from the samples you brought–they couldn't be more right for us!
Your timeliness and follow-through also stood out to us. After dealing with other vendors who made empty promises and finished late, we were so impressed that you were able to accurately account for the time needed to complete our job and go on to make it happen. You are consistent and reliable which is a gift to your clients!
Now that our house is all painted and we have moved in–we adore all the hard work that you and your team did. THANK YOU so much for setting the standard of quality in the painting world!!!"
– H&P Swickard, Oak Park
What communities does JC's Professional Painters serve?
We serve the Conejo Valley and surrounding areas; Westlake Village, Thousand Oaks and Agoura Hills.