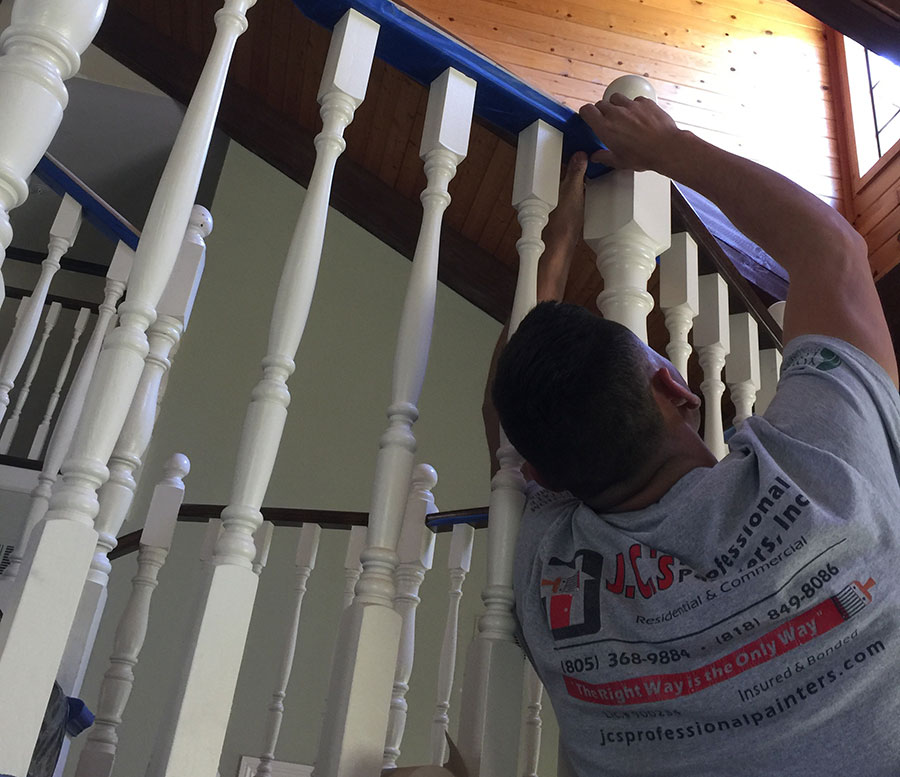 FEATURED TESTIMONIAL
"Setting the standard of quality…"
J.C., Thank you for your beautiful work on our new home. From the very beginning you showed consistency, value and excellent work ethic. You believe in doing things, "the Right Way" and "the right way" you did them! Since we had our new floors done prior to your painting, your attention to detail with the prep work was invaluable. We saw the great lengths the team went to protect our floors. We appreciate your input and suggestions on paint colors and LOVE the hues we chose from the samples you brought–they couldn't be more right for us!
Your timeliness and follow-through also stood out to us. After dealing with other vendors who made empty promises and finished late, we were so impressed that you were able to accurately account for the time needed to complete our job and go on to make it happen. You are consistent and reliable which is a gift to your clients!
Now that our house is all painted and we have moved in–we adore all the hard work that you and your team did. THANK YOU so much for setting the standard of quality in the painting world!!!"
– H&P Swickard, Oak Park
What communities does JC's Professional Painters serve?
We serve the Conejo Valley and surrounding areas; Westlake Village, Thousand Oaks and Agoura Hills.