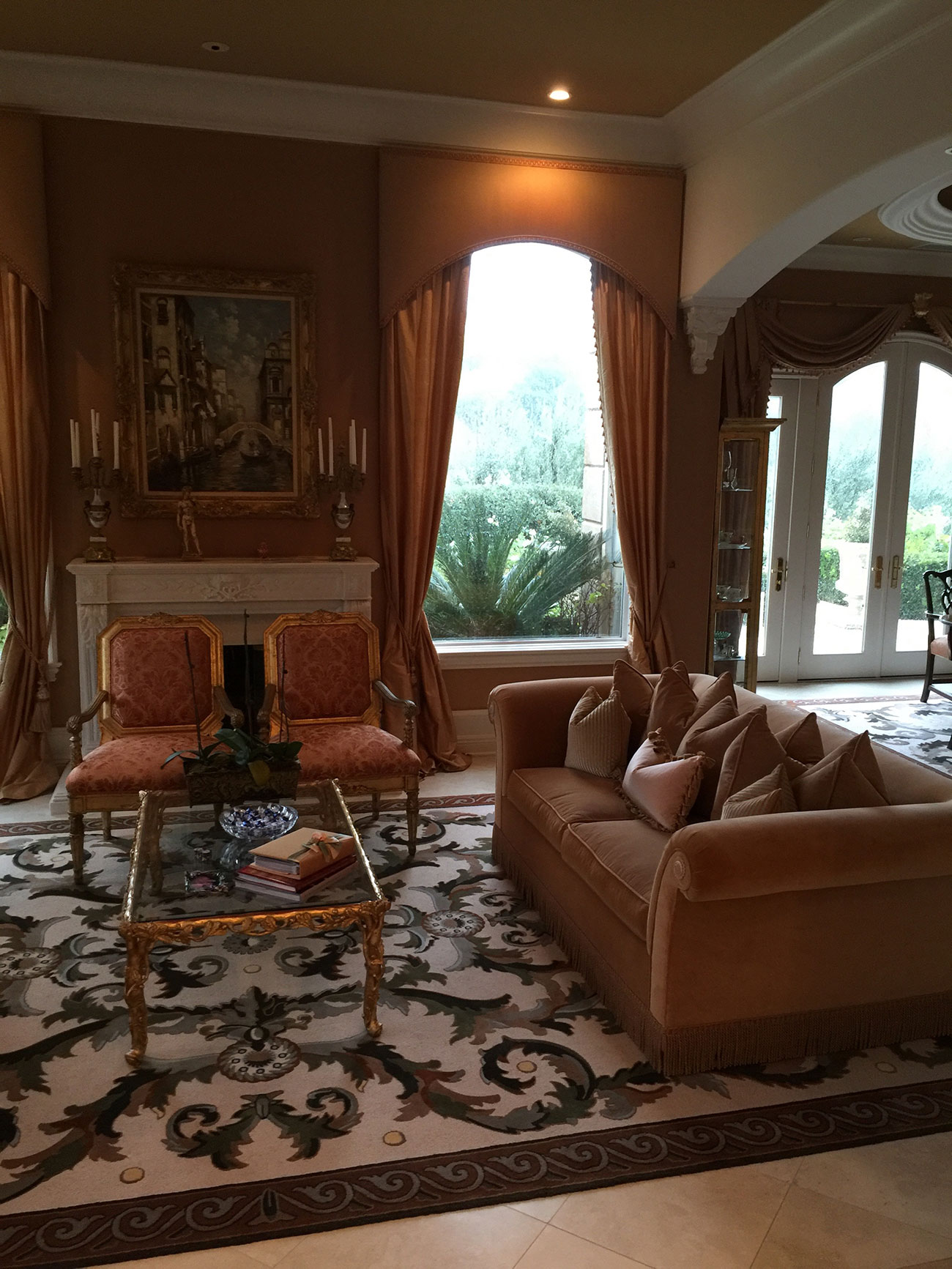 <ul><li><a href="https://www.trustlink.org/Reviews/JCs-Professional-Painters-206061076" target="_blank"><img src="/wp-content/uploads/2016/08/trust_link_badge_icon.png"></a></li><li><a href="https://www.angieslist.com/companylist/us/ca/thousand-oaks/jc%27s-professional-painters-reviews-7364269.htm" target="_blank"><img src="/wp-content/uploads/2016/08/angies_list_badge_icon.png"></a></li><li><a href="http://www.bbb.org/santa-barbara/business-reviews/painting-contractors/j-c-s-professional-painters-inc-in-thousand-oaks-ca-92007136/" target="_blank"><img src="/wp-content/uploads/2016/08/bbb_badge_icon.png"></a></li></ul>
CUSTOM ESTATE HOME PAINTING SERVICES
Thousand Oaks & Westlake Village, CA
JC.'s Professional Painters understands Custom Estate homes have special nuances; they are not just homes, but unique spaces that often showcase the homeowner's style and represent an era of "days gone by".
This is why, after an increased demand for us to restore and preserve the original look of Estate Homes, our Custom Estate Homes Division was born.
Our Custom Services for Estates Homes
The professionals in our Custom Estate Homes Division have been trained to meticulously tend to the smallest details of Estate Homes. We cater to the finishing touches that give Estate Homes that special something, that "Je ne sais quoi" that makes them so exquisite.
It starts with listening. We want to hear each homeowner's thoughts and get a feel for their ideas; this is the most important first step in bringing their vision to life.
To emphasize the home's unique features, here are some crucial elements we take into consideration:
Creative paint finishes

Color combinations

Painting techniques

Existing color matching
We carefully address areas designed to showcase estate artwork and awards and we strategize how these areas can be highlighted with accent colors and designed to best feature estate treasures.
Paint colors and textures can also highlight elegant floorings such as marble, hardwood or Travertine. Painting techniques can offer a dramatic touch and can emphasize or de-emphasize unique architectural design, angles, and shapes of living spaces.
It's all about the look and feel you want to create. Whether we are:
Creating a first impression of grandeur in the foyer

Highlighting a celebrity chef's gourmet kitchen

Accentuating a beautiful library

Developing an intimate Master suite

Bringing elegance to a dining room
We understand that it's attention to detail that makes the dream result: a remarkable Custom Estate Home.
Interested in Inspired Custom Estate Home Painting?
We'd love to discuss your vision and how we can help with your estate home. Give us a call for a FREE Estimate: 1-805-368-9884.
FEATURED TESTIMONIAL
"Looks like new again–so fresh and clean!"
Thank you very much to J.C.'s Professional Painters, Inc. for doing such a beautiful job on the exterior of our home. It looks like new again-so fresh and clean! We were very impressed with your pressure washing services. Your crew was timely, neat and totally professional.
– The "Avey" Family, Eagle Ridge, Westlake Village
What communities does JC's Professional Painters serve?
We serve the Conejo Valley and surrounding areas; Westlake Village, Thousand Oaks and Agoura Hills.